Wel de lusten, niet de lasten

Een strak gazon geeft ruimte en groen in de tuin. Wanneer netjes houden teveel werk wordt, dan leveren wij een unieke bodembedekking van superieure kwaliteit.
Kunstgras van Royal Grass ®
Royal Grass® is voor iedereen die gras wil maar het gemak van geen onderhoud. Nooit meer sproeien, maaien, kantjes knippen, beluchten of bemesten.
Wij leggen Royal Grass® op ieder type ondergrond. Dus ook op een dakterras of balkon. En het heeft een zachte eigen ondergrond die stevig genoeg is voor jarenlang gebruik als speel- of sportveld.
Royal Grass® kan gelegd worden op elk type ondergrond. Dus ook eigenaren van een dakterras of balkon kunnen genieten van de voordelen en uitstraling van gras.
Tien jaar garantie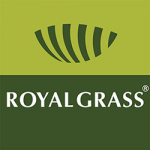 Het hoogwaardige materiaal is kleur- en slijtvast zodat u jarenlang gegarandeerd bent van een prachtig gazon.
De leverancier van Royal Grass® geeft u tien jaar garantie. 'A thing of beauty is a joy forever'.